Environment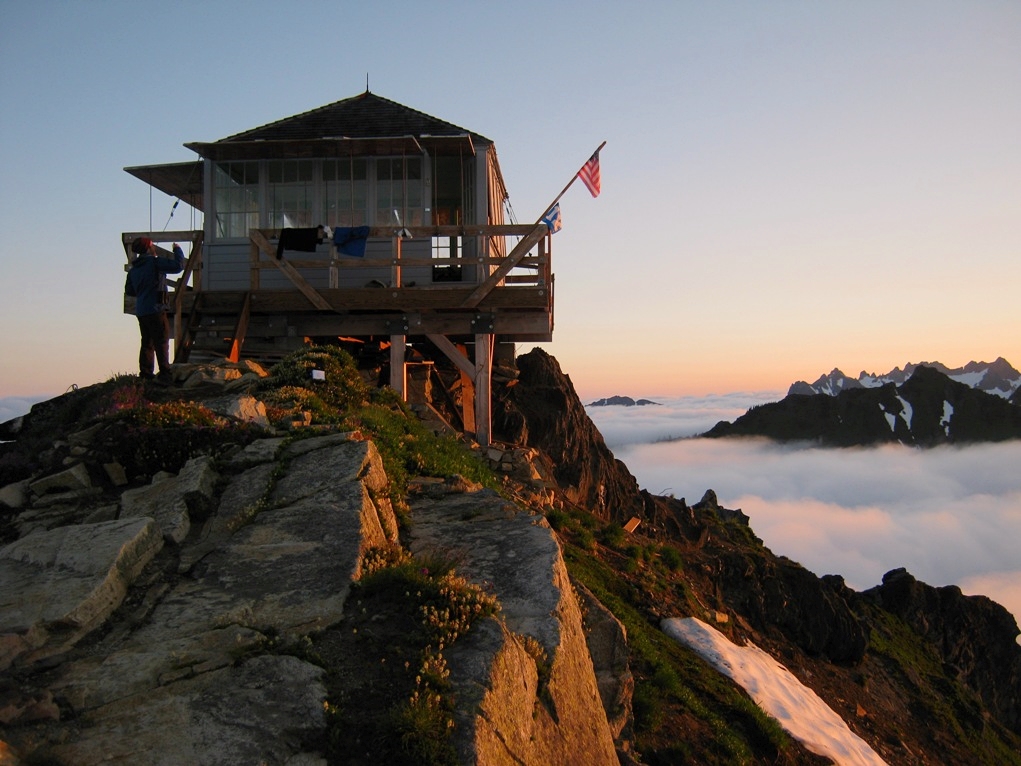 The Pacific Northwest is home to some of our nation's most beautiful national forests, parks, mountains, and waterways. As someone who loves hiking and the outdoors, I know firsthand that the natural environment that surrounds us is what makes living in the Pacific Northwest so special. Taking care of our natural resources and protecting our environment is critical to preserving the quality of life we cherish. Protecting our natural resources is not only good for our environment, but good for our economy as well. Here in the Northwest, sea levels are rising, our oceans are becoming more acidic, and we are seeing an increase in insect outbreaks and tree diseases. This endangers our local economy – potentially costing us thousands of jobs – and threatens a way of life that is uniquely Northwest.
In order to protect our environment, we must address the challenge that climate change poses without delay. Without a doubt, climate change is a serious threat to our way of life, our economy, and our children – not to mention the future of our planet – and we need to address it now. Congress can and must do more to combat this growing and urgent threat.
While there is much more work to do to protect our public lands and support outdoor recreation, we were able to achieve a few major victories in the last session of Congress:
Creating the San Juan Islands National Monument. In 2013, I helped introduce the San Juan Islands National Conservation Area Act and worked with federal and local stakeholders in the effort that led to the President creating the San Juan Islands National Monument in March 2013.
Expanding the Alpine Lakes Wilderness. I was proud to be an original cosponsor of bipartisan legislation to expand the Alpine Lakes Wilderness and designate the Pratt and Middle Fork Snoqualmie Rivers as wild and scenic, permanently protecting the rivers' free-flowing character, water quality, and outstanding recreation, fisheries, wildlife, geological, and ecological values. This legislation passed the House by a voice-vote on July 30, 2014, and was included in the National Defense Authorization Act for Fiscal Year 2015, which was signed into law on Dec. 19, 2014. The Alpine Lakes Wilderness is particularly special because of its proximity to a major metropolitan area. It provides a place for countless residents and tourists to camp, fish, hike, and enjoy some of the most spectacular open spaces the Northwest has to offer.
Illabot Creek Wild and Scenic Act. I introduced a bill that would designate more than 14 miles of Illabot Creek — part of Skagit River — as wild and scenic. Designating waters as wild and scenic means there can be no new mining claims, hydropower projects, or building of any kind on the area. In addition to being important to local wildlife habitat, people have come to Illabot Creek for generations to hunt, fish, and recreate. This legislation will preserve these opportunities for generations to come. My bill was included in the National Defense Authorization Act for Fiscal Year 2015, which was signed into law on Dec. 19, 2014.
Saving Green Mountain Lookout. I introduced the Green Mountain Lookout Heritage Protection Act to protect the Green Mountain Lookout by keeping it in its rightful and historic home, and allowing regular maintenance. The Green Mountain Lookout, located in the Glacier Peak Wilderness, was built in 1933 as a Civilian Conservation Corps project to detect fires and spot enemy aircraft during World War II. The lookout is a popular destination for hikers near and far and is listed on the National Register of Historic Places. It's also an important, historic, and unique part of the community of Darrington. This bill passed the House of Representatives on April 7, 2014, and was signed into law a week later.
Protecting our public lands is crucial to supporting outdoor recreation, which generates $22.5 billion in consumer spending each year and is responsible for 227,000 jobs in our state alone. I will continue to make conservation a priority in Congress so that future generations will be able to enjoy the Pacific Northwest as we do today.