Immigration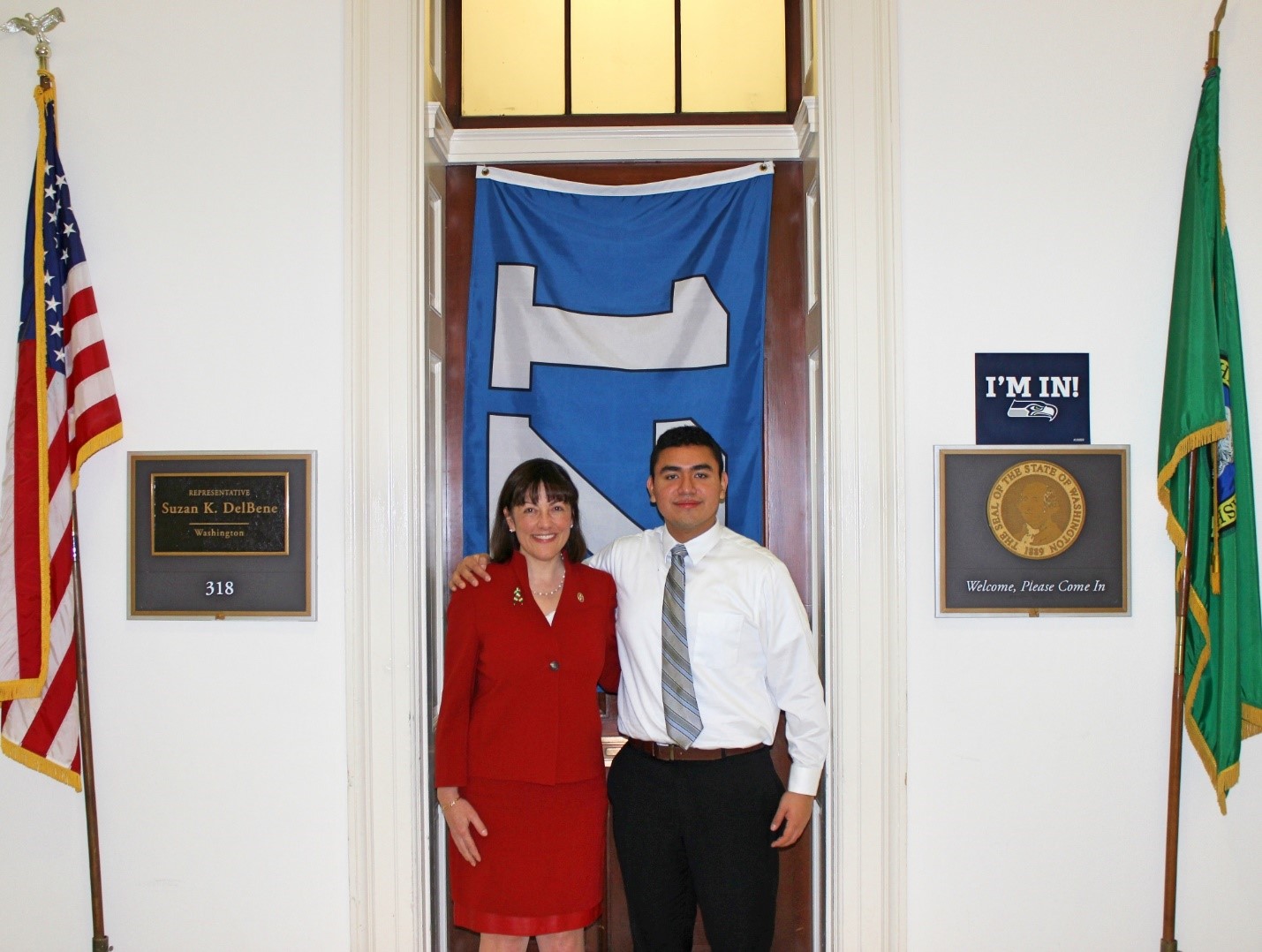 For too long, Congress has ignored taking meaningful action to address our broken immigration system. As a result, we have a deeply flawed system that is not working for our communities, businesses, immigrants, or families. I believe we have an historic opportunity to fix the nation's broken immigration system in a bipartisan way so that it works for families and our economy.
Now is the time for serious, comprehensive reform. We need an immigration system that takes a balanced, responsible approach to securing our borders that also recognizes the enormous contributions immigrants have made and continue to make to our nation. This means focusing our enforcement resources on individuals who pose a legitimate threat to public safety, not honor students and hardworking people adding value to our economy.
Comprehensive immigration reform should eliminate backlogs, reunite families and meet the demands of our nation's 21st century economy. That's why, in the 113th Congress, I was a lead sponsor of a bipartisan, comprehensive immigration reform bill, the Border Security, Economic Opportunity and Immigration Modernization Act (H.R. 15). This legislation would secure our borders, protect our workers, unite families, and offer hardworking immigrants an earned pathway to citizenship. Unfortunately, we never had the opportunity to vote on this important legislation, but I remain fully committed to continuing to work toward a balanced, responsible approach to fixing our immigration system.
I strongly support an earned path to citizenship for those who are already here, working and making positive contributions to their communities. We must ensure American employers and entrepreneurs can attract and hire the workforce demanded by a highly competitive 21st century economy. Our local employers, whether in technology, manufacturing, or agriculture, need an immigration system that works for them and helps create jobs. That's why in the 114th Congress, I've opposed partisan immigration bills in the House Judiciary Committee that would hurt Washington's agriculture and technology sectors, and introduced amendments that would prevent significant harm to our local economy.
Finally, given Washington's location as a northern border state, it is important that we not neglect issues concerning the flow of goods and people to and from Canada. I introduced the Promoting Border Commerce and Travel Act to prevent the creation of a land border crossing fee, which could have a serious, negative effects on the travelers and commerce that local businesses depend on to remain vibrant.  
Ultimately, our immigration laws must be realistic, sensible, and humane. It will take hard work and compromise, but I remain eager to work with anyone who is serious about reform, and I am hopeful that Congress will move forward to make comprehensive immigration reform a reality.