Seniors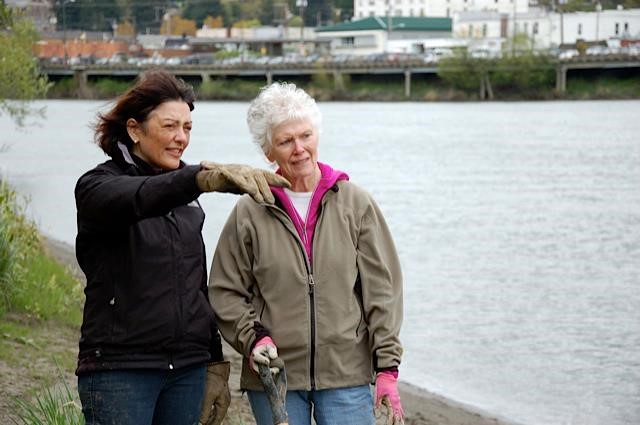 Fifty years ago, Congress enacted the Older Americans Act (OAA) and the Medicare and Medicaid programs — three landmark achievements that have provided our nation's seniors with vital assistance for the costs of healthcare, food, transportation, and other support services. As we commemorate the 50th anniversary of these critical programs, we must look forward to the next 50 years and put policies in place to ensure our seniors continue to be well-cared for. That's why I have called on President Obama to convene a White House Conference on Aging to examine the changing needs and demographics of this population, and to develop immediate and long-term solutions to address the challenges facing older Americans in a 21st century economy.
Improving retirement security for our nation's seniors remains a top priority of mine in Congress, and ensuring the long-term stability of the Social Security program is paramount to this goal. Social Security has long been a lifeline for our middle class and I am committed to taking steps that will strengthen and protect it. I do not believe it's appropriate to cut seniors' benefits or to privatize the system; these proposals would only weaken the system and break our promise to citizens who have paid for and earned their benefits. Instead, I support legislation to lift the income contribution cap on high-income earners, which would preserve the solvency of the Social Security Trust Fund for future generations. I also support efforts to safeguard the Trust Fund and ensure the funds aren't used for any other purpose than they were intended.
Similarly, Medicare serves as a lifeline for 50 million Americans and must be protected. Throughout my time in Congress, I have been a stalwart defender of the program against efforts to reduce benefits or privatize the system. When House leaders attempted to eliminate reforms to the Medicare Part D "donut hole" in 2013 and 2015, I stood strong in opposition for the 72,000 seniors in Washington state who have benefited from this important reform. I have also consistently opposed proposals to replace Medicare's guarantee of medical coverage with a voucher premium-support system, which would leave millions of seniors without adequate healthcare coverage. Instead of shifting greater costs onto our seniors, we should work to control the rising cost of care. To reduce costs for seniors, I support allowing Medicare to negotiate prescription drug prices.
I am also currently working with my colleagues in Congress to ensure low-income seniors in rural areas can get rides to and from their doctor's appointments. In 2014, I introduced the Recruiting Individuals to Drive Our Elders (RIDE) Act, which would bolster volunteer driver programs administered by state Medicaid agencies to provide cost-effective transportation for low-income seniors. Too many older Americans are unable to obtain critical health services simply because they lack adequate access to transportation, and my legislation will help ensure that Washington's seniors have reliable access to their medical providers.