Transportation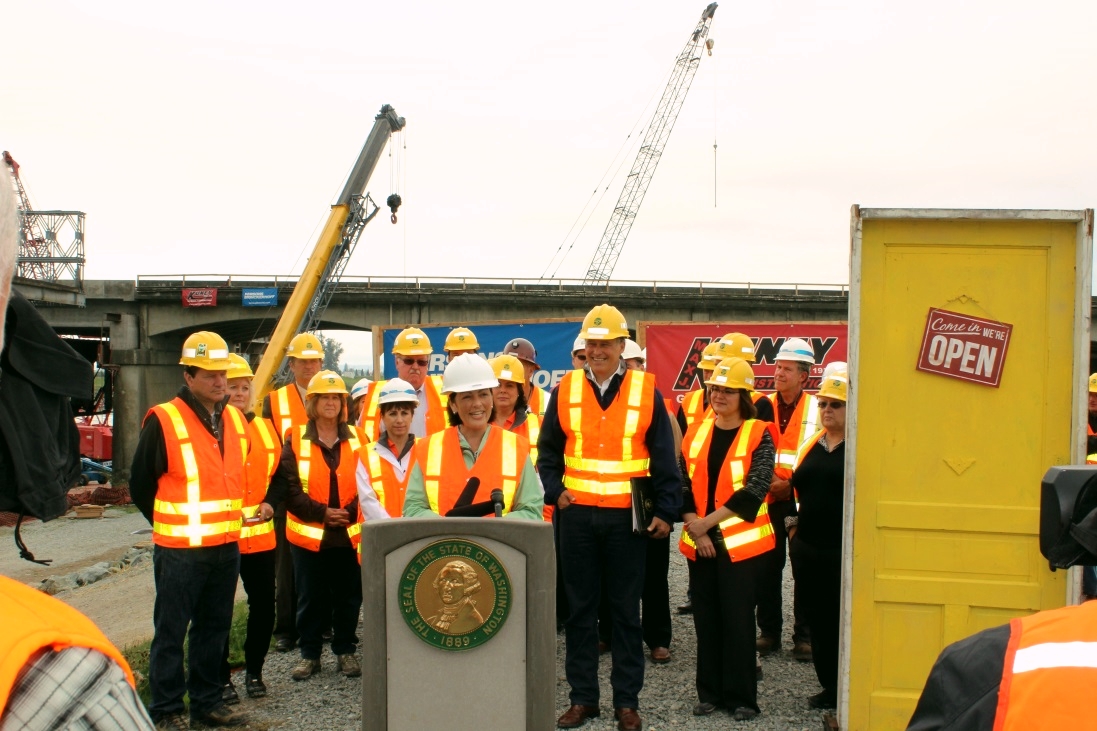 Across the nation, our infrastructure is facing a breaking point. An efficient and functioning infrastructure system is critical to the economy of the Washington's First District. Unfortunately, many of our roads and bridges are in a state of disrepair. Our state has more than 7,000 bridges, many of which were built during the 1950s and 1960s. We need to invest in safety improvements for our bridges and in renovations along I-5 and Highway 2. Moving forward on transportation improvements that efficiently move people and goods will improve connections to our ports, support trade, help connect people to their jobs, and spur economic growth.
The collapse of the I-5 Skagit River Bridge on May 23, 2013, after being hit by an oversized truck, should serve as a wakeup call to Congress. This bridge is a 58 year-old structure that carries 71,000 vehicles a day – that's 25 million vehicles a year. There are countless bridges across the state – and across the country – that are older and in a worse shape than the Skagit River Bridge. I was able to help secure $16.6 million in emergency funding to immediately rebuild the bridge and ensure that the Skagit Valley stayed open for business.
However, we need to prioritize spending to fix our crumbling infrastructure now, for safety and before it becomes even more expensive to maintain in the future. Infrastructure projects will also put people back to work. I will continue to work to ensure that an efficient and usable highway system is a priority for the federal government, and work for a comprehensive surface transportation reauthorization. I am committed to helping to improve passenger rail service, public transit, and our crumbling roads and bridges. Today, Congress is too mired in hyper-partisanship and has struggled to pass a critically important transportation funding bill. That must change. I will continue to fight for long-term transportation solutions that allow us to get the best return on our investments.