Health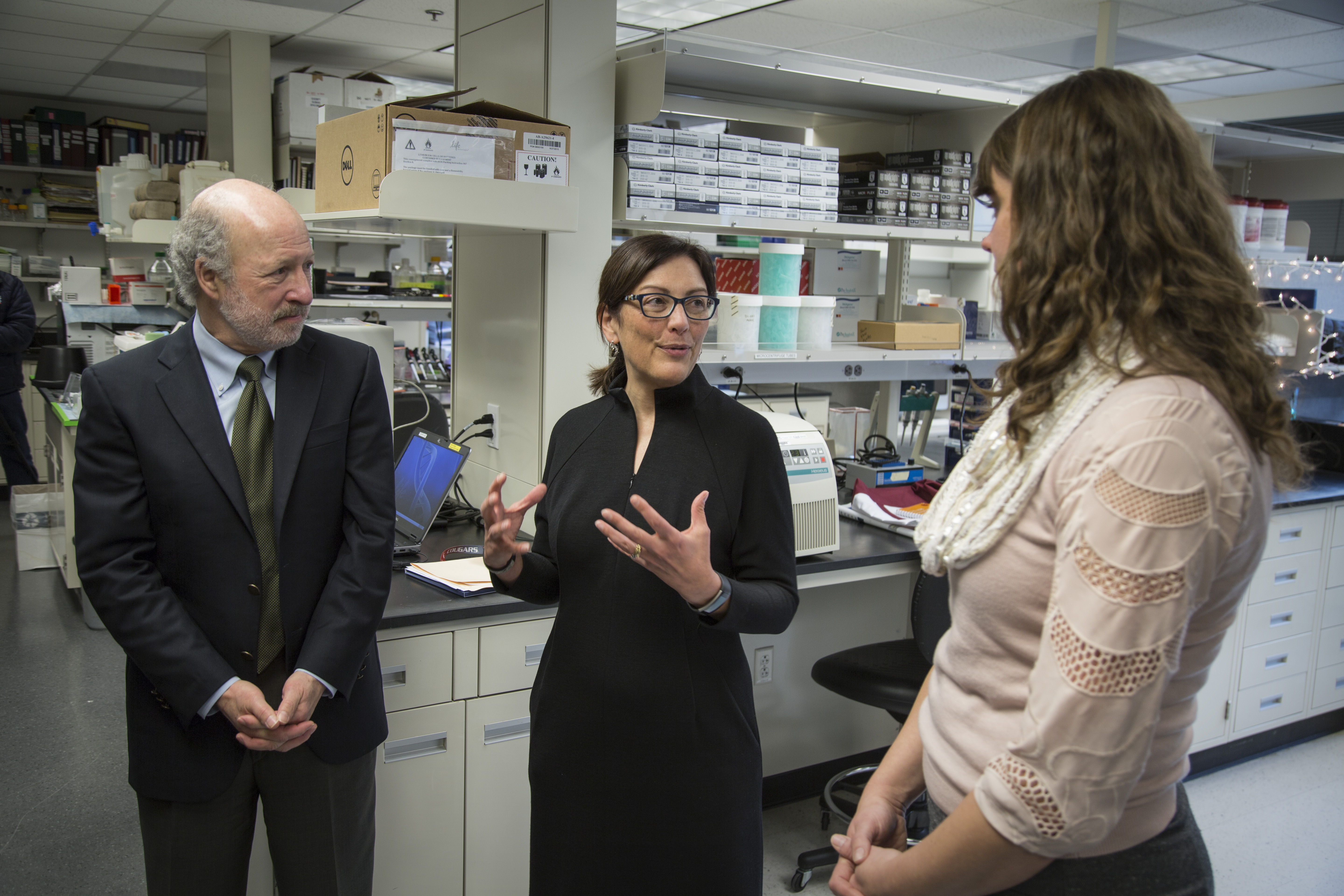 I am committed to ensuring every American has affordable, quality healthcare. And under the Affordable Care Act (ACA), we have made tremendous progress. Since the law was enacted, 20 million Americans have gained health coverage — including 750,000 in Washington state — and the nation's uninsured rate has been cut nearly in half. P­eople with pre-existing conditions can no longer be discriminated against, annual and lifetime limits have been prohibited, women can't be charged more for healthcare than men and young adults can now stay on their parents' plan until age 26.
We all know the law is not perfect, and I strongly believe we can make improvements without compromising critical protections for the middle class. For example, I am the lead sponsor of commonsense legislation to simplify and expand the small business tax credit created under the ACA to better serve small businesses. I am also working to eliminate the law's burdensome excise tax on medical devices, which has a negative impact on jobs and innovation, and I support repealing the so-called "Cadillac Tax" that unfairly targets millions of working families who get health insurance through their employer.
Unfortunately, House and Senate leaders are continuing to advance dangerous legislation that would dismantle the ACA and force people to pay more for less. The bill passed by the House would eliminate protections for pre-existing conditions, hike out-of-pocket costs for middle-class families, gut healthcare for women, take $75 billion from Medicare and undermine essential health benefits like ER visits, maternity care and prescription drugs. And according to the Congressional Budget Office (CBO), it would cause 23 million Americans to lose health insurance — including 3 million with employer-sponsored coverage.
It's time for members of Congress to drop the threat of repeal and start working across the aisle on solutions for the American people. We need to strengthen our nation's healthcare system by incentivizing high-quality patient care, reducing costs for small businesses, addressing barriers to care in rural communities, lowering the cost of prescription drugs, supporting precision medicine and training the next generation of nurses and doctors. Additionally, we need to boost our nation's investments in medical research at the National Institutes of Health (NIH) and other federal agencies to speed the development of new cures, treatments and vaccines for patients who are suffering.
These don't need to be partisan issues, and I stand ready and willing to work with my colleagues on both sides of the aisle to build on the progress we've already made.
I also firmly believe that women should be free to make their own medical decisions, without interference from politicians or their bosses. The continuing attacks in Congress on women's health are unacceptable — including efforts to defund Planned Parenthood, limit access to birth control and restrict women's reproductive rights. As one of the leaders of the House Pro-Choice Caucus, I will always be a strong proponent for women's access to birth control and family planning services.