Science and Technology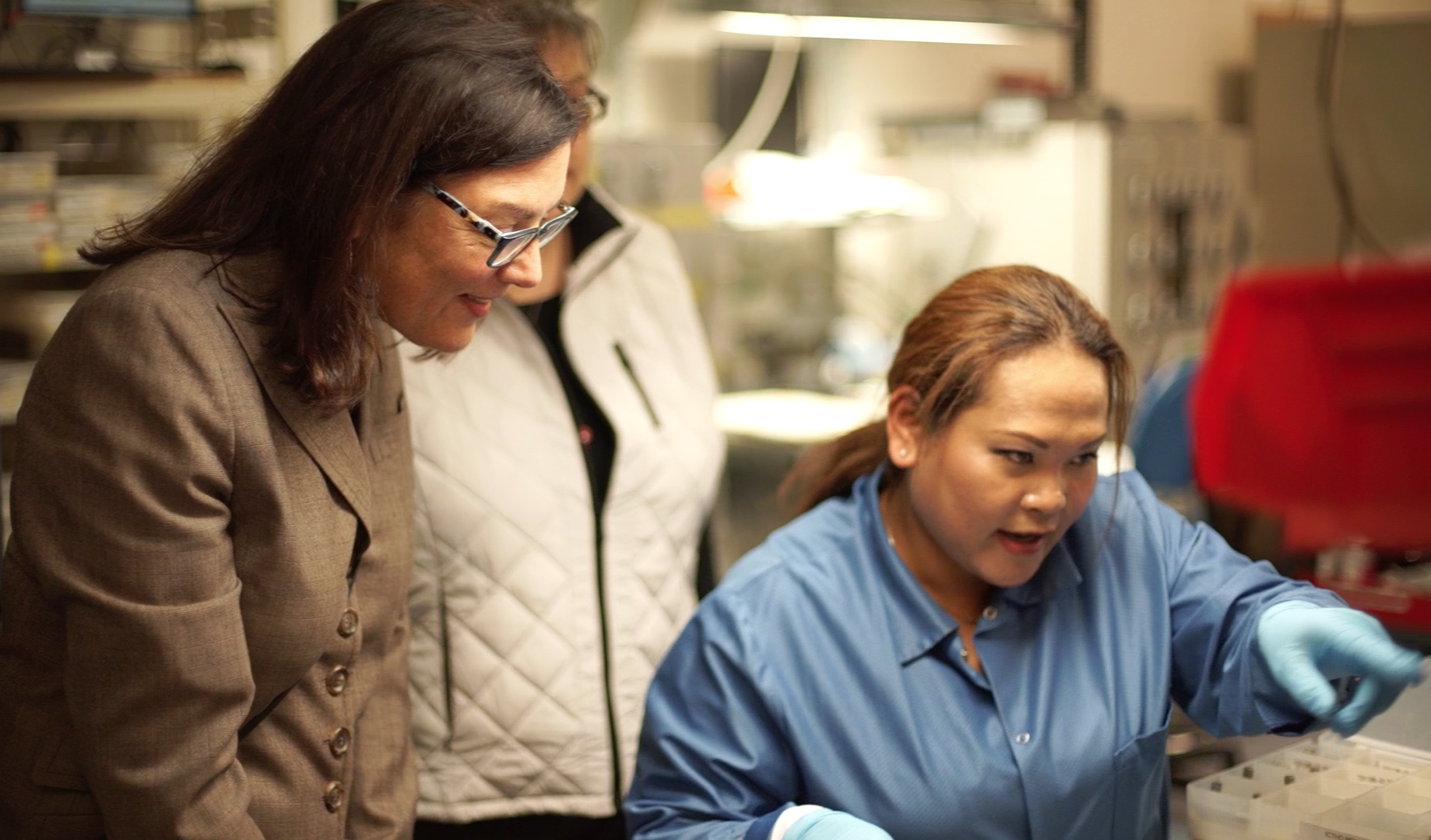 Before coming to Washington, D.C., I had a long career in the technology sector and am a leader of several tech-based caucuses in the House, including the Congressional Caucus on Virtual, Augmented, and Mixed Reality Technologies, the Women's High Tech Coalition, and the Internet of Things Caucus. I am working to educate other members of Congress on emerging and complex technological concepts and the impact these technologies are having on the way we live, work and do business so that the work we do is forward-looking and grounded in the realities of the 21st Century.

Privacy
As Internet-connected devices continue to change the way we work, play, and live, ensuring that we have strong, up-to-date privacy laws is critical. Right now, out-of-date laws fail to protect Americans' civil, constitutional, and human rights in a digital world and leave significant uncertainty for U.S. companies doing business domestically and overseas.
That's why I authored the Information Transparency & Personal Data Control Act, a federal comprehensive consumer data protection bill that will put people back in control of their data, require companies to issue their privacy policies in clear language, and establish strong enforcement mechanisms to protect all Americans.
I'm also fighting to update our email privacy laws by reintroducing the Email Privacy Act that would require the government to obtain a warrant before accessing personal emails and other digital records being stored in the cloud and allow providers to notify customers when the government requests their data.

Telecommunications
The number of connected devices around the world will hit between 30 billion and 75 billion by 2025. With the increased use of these devices comes an increasing demand for wireless spectrum. To meet that demand, we need to ensure that the spectrum is being utilized efficiently so that innovative new technologies can thrive and consumers can safely and reliably use their devices. I introduced the IoT Readiness Act to ensure that enough spectrum is available for our connected devices to function. I will also continue to fight to get everyone access to adequate broadband, including our most rural areas. The COVID-19 pandemic has truly shown us how much we rely on affordable access to the internet and the ongoing disparities that exist when there is not reliable availability and affordability. I will continue to look for opportunities to open more spectrum in ways that responsibly balance innovation and public safety.

Intellectual Property
Strong intellectual property protections are at the heart of the U.S. innovation economy. Without policies that protect innovators, we cannot continue to lead the world in areas from technology to entertainment. We must ensure that systems designed to protect inventors are not abused by bad actors, stifling competition and draining critical capital from the economy that would be better used for hiring workers or research and development.