Seniors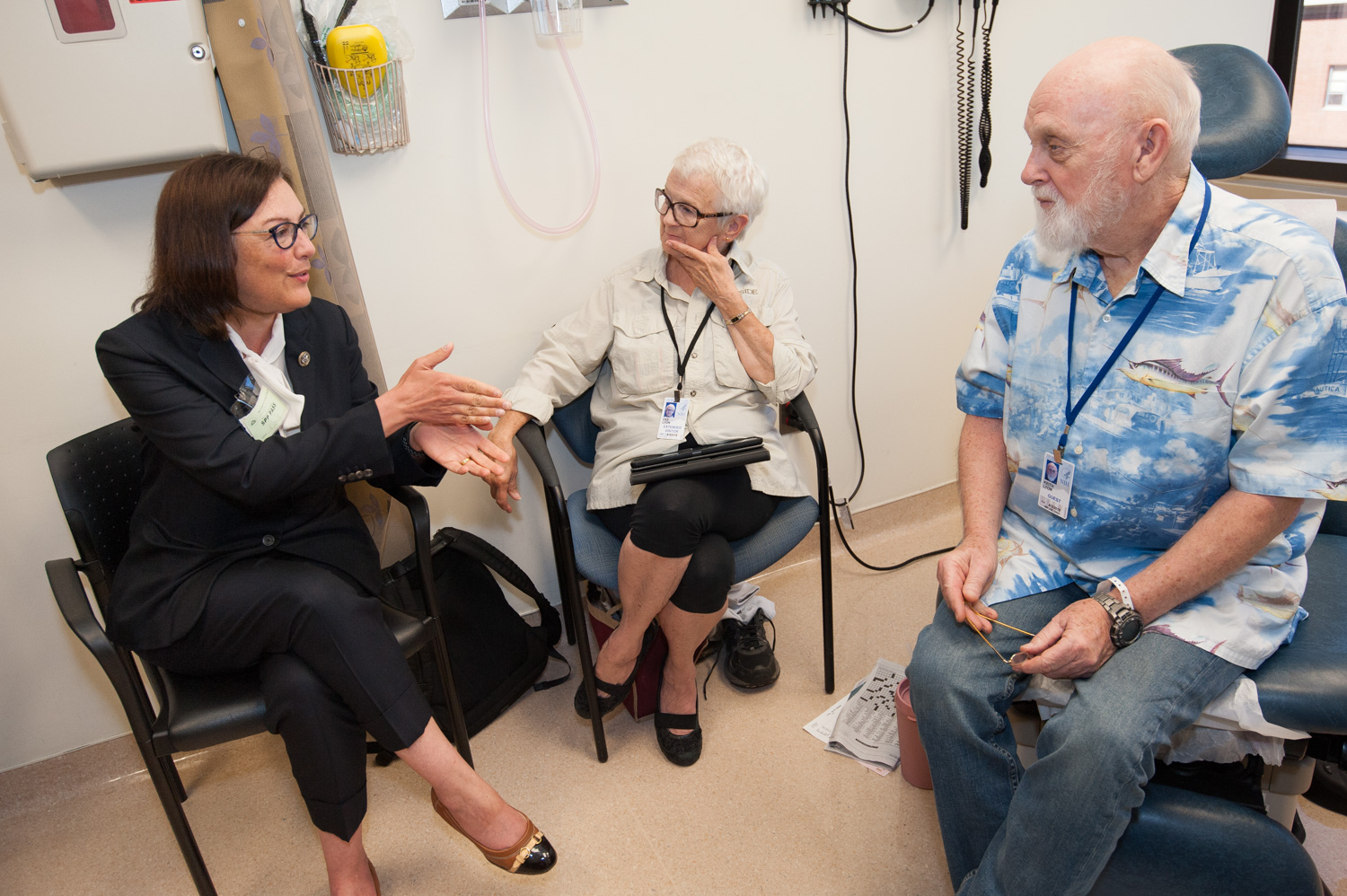 For more than 50 years, the Older Americans Act (OAA) and the Medicare and Medicaid programs have provided our nation's seniors with vital assistance for the costs of healthcare, food, transportation and other support services. As we look back on the decades of success of these critical programs, we must also look forward to the next 50 years and put policies in place to ensure our seniors receive the care they need. I am committed to working with my colleagues in Congress to consider the changing needs of older Americans and to develop immediate and long-term solutions to address the challenges facing seniors in the 21st century.
To start, we must stop the dangerous legislation advanced by House and Senate leaders that cuts more than $750 billion from Medicaid, which covers 64 percent of nursing home residents. That bill also imposes an "Age Tax" on older Americans, forcing them to pay five times more for healthcare than others. We should be working to give seniors better coverage at a lower cost, not forcing them to pay more for less. I strongly oppose efforts to undermine Medicaid for the 68 million Americans who depend on it for needed medical care and to stay healthy.
Medicare serves as a lifeline for more than 55 million Americans and it must be protected. I strongly oppose efforts to reduce benefits or privatize this critical program. When House leaders attempted to re-open the Medicare prescription drug "donut hole" in 2013 and 2015, I stood strong in opposition and fought to protect the 72,000 seniors in Washington state who have benefited from reforms that helped reduce their out of pocket prescription drug costs. I have also consistently opposed proposals to replace Medicare's guarantee of medical coverage with a voucher or premium-support system, which would leave millions of seniors with higher costs and without adequate healthcare coverage. Instead of shifting greater costs onto our seniors, we should work to control the rising cost of care. To reduce costs for seniors, I support allowing Medicare to negotiate prescription drug prices.
Improving retirement security for our nation's seniors remains a top priority of mine, and ensuring the long-term stability of Social Security is paramount to this goal. For more than 80 years, Social Security has kept seniors out of poverty and provided basic living standards for the middle class. Instead of breaking our promise to seniors and future generations — as some in Congress have suggested — we should advance forward-looking reforms that strengthen the program and ensure all Americans can retire with dignity. That's why I have joined my colleagues in introducing legislation to enhance Social Security benefits, increase annual cost-of-living adjustments (COLAs) and scrap the income contribution cap on the wealthy. I'm pleased to support this legislation as a member of the House Ways and Means Committee, which has jurisdiction over Social Security.
I'm also working hard to protect federal funding for critical programs and services our seniors rely on. President Trump's draconian budget cuts would present enormous setbacks for the most vulnerable Americans. I strongly oppose the proposed reduction or elimination of funding for Meals on Wheels, affordable housing, Community Services Block Grants (CSBG) and other targeted investments in our seniors' health and wellbeing.