Education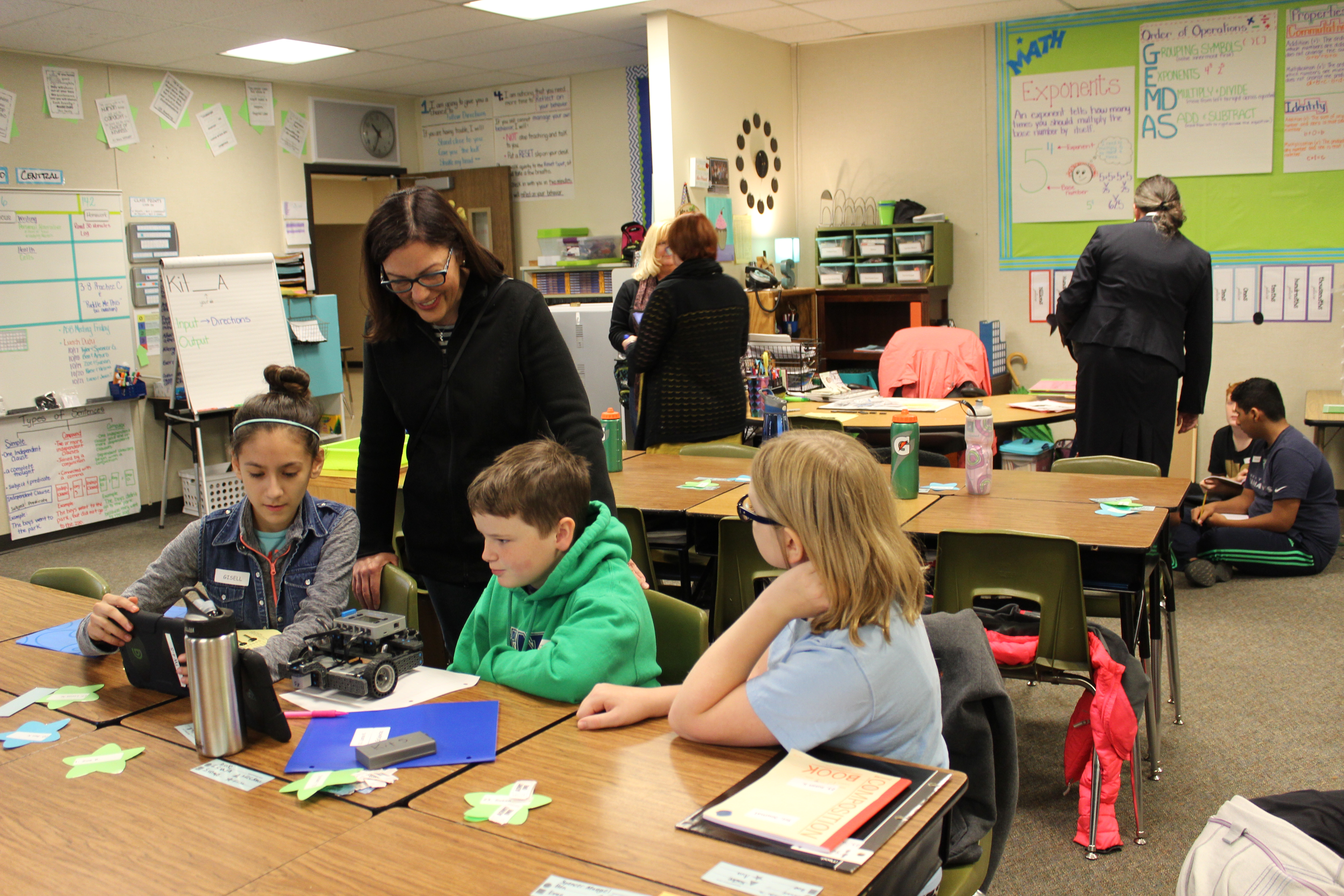 It is our responsibility to ensure every child in the United States has access to a world-class education, no matter where they live or how much their family makes. In classrooms throughout the First District and across Washington state, teachers and administrators are doing incredible work to educate our kids and prepare them to succeed. However, Congress must do more to support these efforts.
To guarantee all students are given an opportunity to succeed, we must maintain and strengthen targeted investments in helping our most vulnerable students and lowest performing schools. That's why I strongly support increasing federal funding for core education programs, like Head Start, the Elementary and Secondary Education Act (ESEA) and the Individuals with Disabilities Education Act (IDEA). I do not support misguided proposals to privatize our education system, which would only result in less funding for public schools and jeopardize resources for the students who need them most.
We always need to ensure federal education policies are working for Washington's students, educators and school districts. During the last session of Congress, I was pleased to support legislation to finally replace the broken No Child Left Behind (NCLB) law with a system that maintains high standards for student achievement, but provides states and school districts with the tools and flexibility they need to help all kids reach their full potential. As the U.S. Department of Education continues to implement the new law, I will keep working to close the achievement gap and ensure that all high school graduates are college- and career-ready.
At the same time, we should be forward-looking as technological advancements like artificial intelligence and automation dramatically shift how our economy works. If we hope to prepare our children for the jobs of tomorrow, it's absolutely critical that we do more to expand computer science education, foster innovative and creative learning, develop critical thinking skills and support STEAM education (Science, Technology, Engineering, Arts and Math). We must also bring our classrooms into the 21st century by deploying high-speed broadband and Wi-Fi in every school, particularly in rural and tribal communities.
Finally, I remain committed to bringing down college costs and ensuring everyone has access to a quality college education. The rising cost of higher education in America continues to pose serious challenges to millions of middle-class families, who are being forced to take out higher loan amounts to pay for tuition, fees, textbooks and housing. That's why I am fighting to lower student loan interest rates, strengthen the Pell Grant program and other forms of student aid, lower the cost of college textbooks and reduce student debt by allowing borrowers to refinance their loans.