Transportation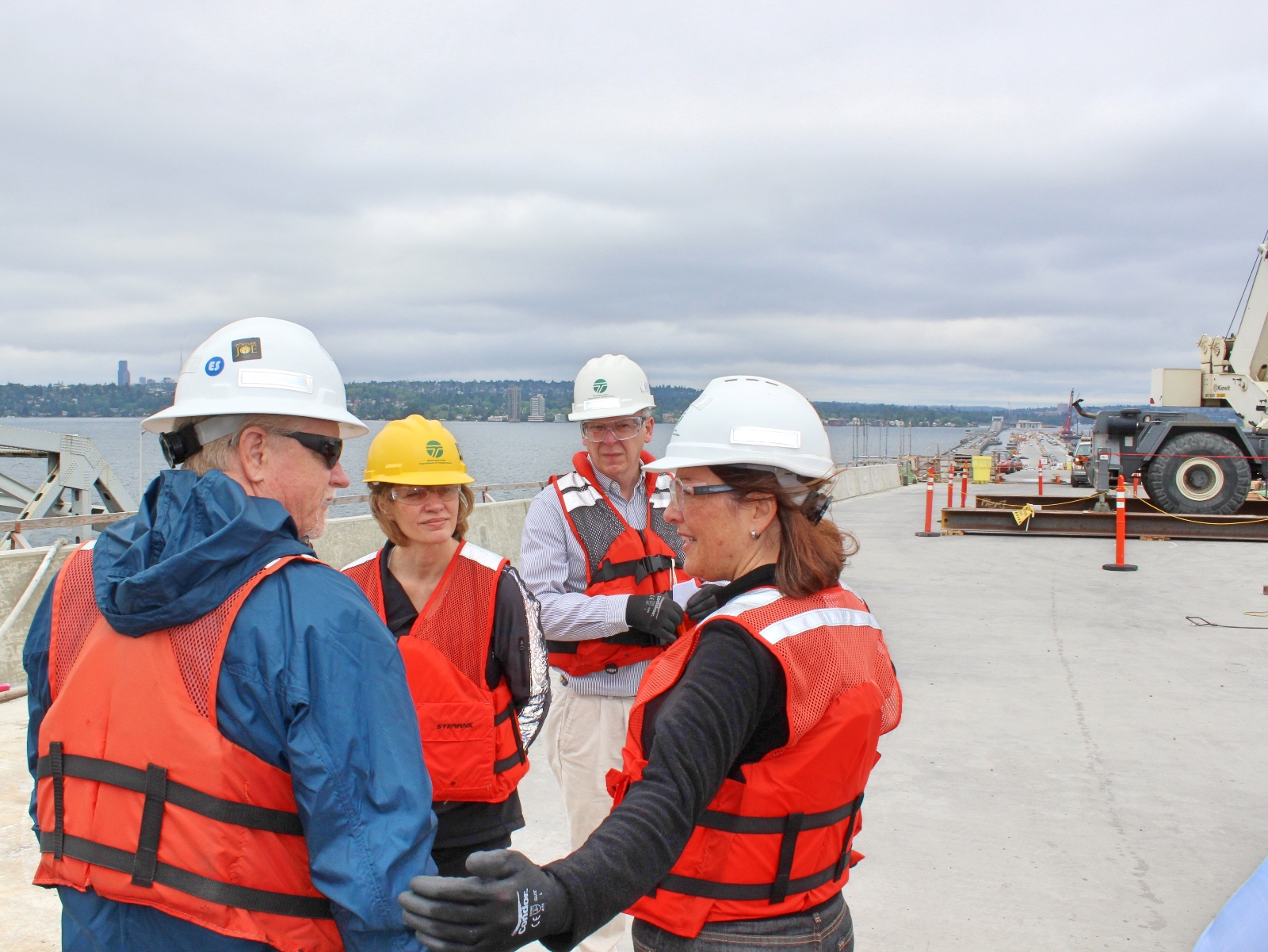 America's infrastructure is facing a breaking point. An efficient, reliable, and sustainable infrastructure system is critical to the economy of the 1st District. Unfortunately, many of our roads and bridges are in an abysmal state of disrepair. Across Washington state, there are more than 7,000 bridges, many of which were built during the 1950s and 1960s. We need to invest in improving safety and implementing renovations along I-405, I-5, and Highway 2. These infrastructure improvements will strengthen connections to our ports, support trade, help connect people to their jobs, and spur economic growth. During the last Congress, I helped secure a building permit for the new West Sammamish River Bridge.
Infrastructure goes beyond just surface transportation. It also includes broadband connectivity, affordable housing, and clean energy technology. Looking ahead, we need to prioritize investments that keep our community safe, expand access, and build a sustainable economy long into the future. These projects will create much-needed jobs and stimulate our economy.
During the last Congress, I supported the Moving Forward Act, which would invest in modern, green infrastructure nationwide. Several of my priorities were included in the bill that would expand broadband access, build more affordable housing, and help cities and towns adopt technologies that use resources more efficiently.
The massive task of updating our infrastructure also serves as an opportunity to ensure that American infrastructure addresses our climate crisis through energy and resource-efficiency as well as climate resiliency. It is also a jobs plan and provides an opportunity to get Americans back to work after the economic crisis the COVID-19 pandemic created.
I will continue to work to ensure that an efficient and usable highway system is a priority for the federal government, and work for increased funding to maintain and improve our bridges, highways, and public transit systems. I am also committed to helping to improve passenger rail service, public transit, and our crumbling roads and bridges. I will fight for long-term transportation solutions that allow us to get the best return on our investments.