Working Families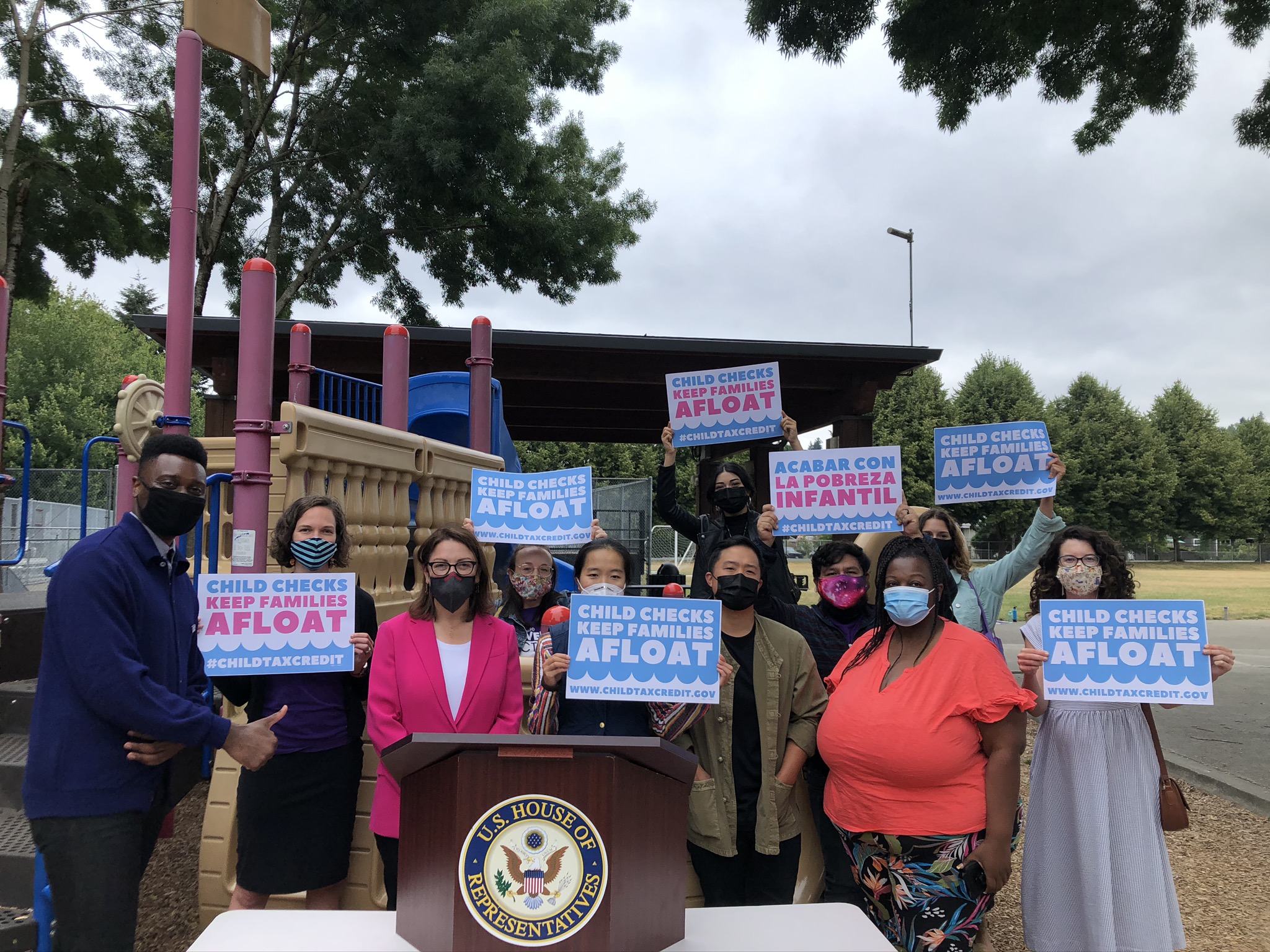 For too long, the cards have been stacked against the middle class. Our policies have valued the wealthy over workers and financial growth over families. As we emerge from the COVID-19 pandemic, we have an historic opportunity to recenter our economy around working families and set our children up for success.
I have been a fierce champion of expanding the Child Tax Credit that is providing 36 million families with monthly payments of up to $300 per child, helping parents pay for groceries, rent, and other basic needs. Already, 3 million kids have been lifted out of poverty because of these payments. The Child Tax Credit expansion is a historic tax cut for the middle class but currently only lasts for a year. We must go further and expand the credit for longer, so parents have that predictability as they raise their families.
Another key priority of mine is passing a national paid family and medical leave policy that will help our families and strengthen our workforce. The United States is one of the only developed countries without a paid leave policy. The absence of this support has disproportionately impacted women, communities of color, and lower-income families.
We are also faced with a nationwide shortage of child care options. Over 50% of Americans live in child care deserts. In Washington state, thousands of families are priced out of affordable care. The lack of child care adds up and costs the U.S. an estimated $57 billion in lost earnings, productivity, and revenue every year. I am fighting to make child care more accessible but also affordable for working families.
With proven economic tools and forward-looking, family-first policies, we can transform our economy and the lives of millions for the better. It is my firm belief that when families do well, America succeeds.