Jobs and the Economy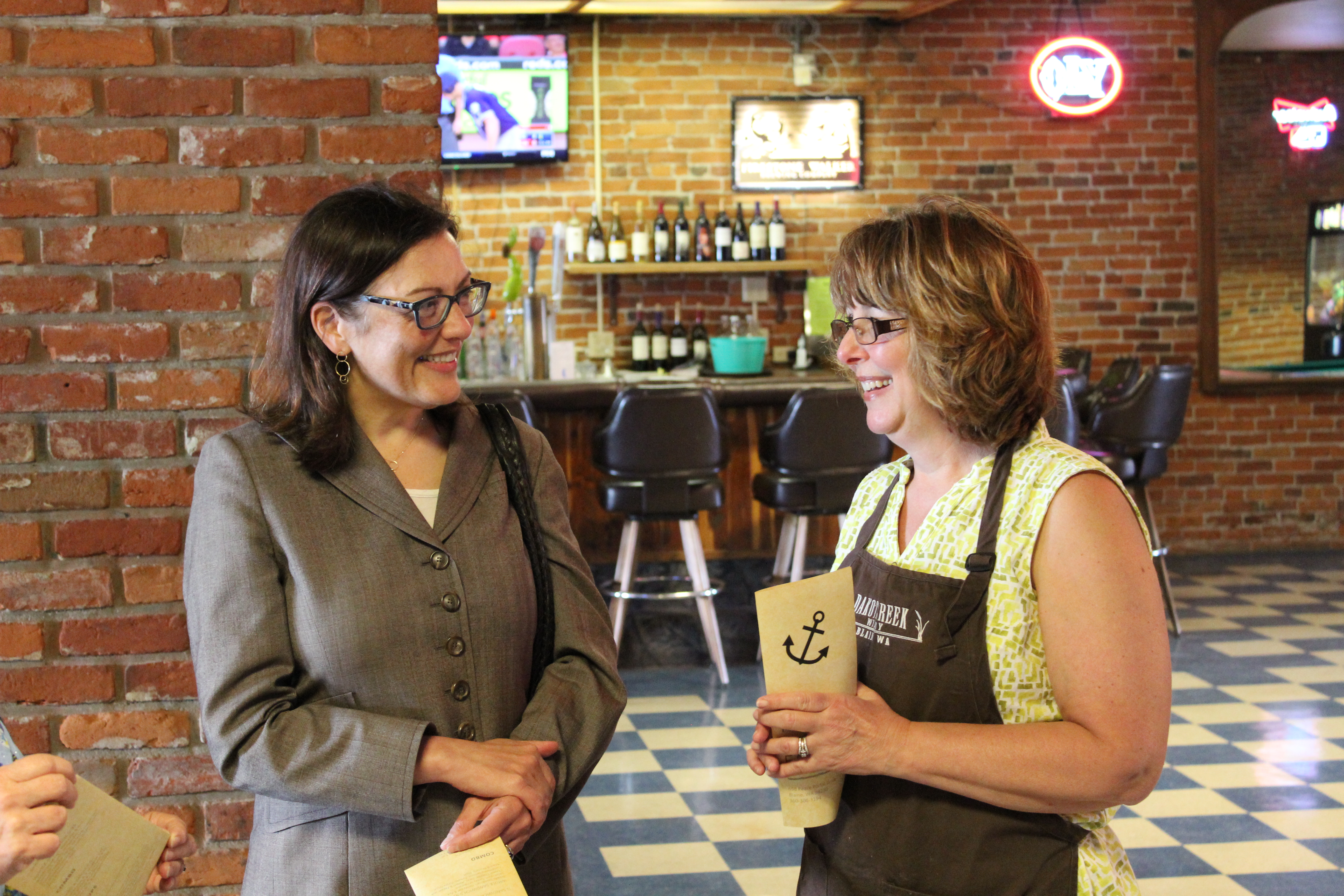 With many families and local businesses struggling to adapt to a rapidly changing economy, my top priority in Congress is ensuring that every American can succeed by rebuilding the middle class, expanding opportunities, and investing in long-term economic growth and security.
Our nation continues to lead the world in innovation, productivity, and ingenuity, but too many Americans can't share in that success. That's why I am engaging with small businesses, farmers, tribes, and families across the 1st District to identify where we are failing and what we can do to give workers of all backgrounds the tools they need to succeed.
Nowhere in the country is the economic impact of innovation and entrepreneurship more visible than in the 1st District, where our local industries, ranging from aerospace, manufacturing, high-tech, agriculture, clean energy, and health care are driving the economy forward. Our district helps build the world's best airplanes, grows the finest food, develops breakthrough medical advancements, and designs world-class software. But growing an economy that works for everyone means making strategic investments in education, research, and infrastructure (including rural broadband); equipping workers with the skills they need to compete in the global economy; fixing our broken immigration system; reforming the tax code to rebuild the middle class; and opening up new markets for U.S. exports.
To spur robust job growth, we must expand opportunities for Americans by investing in our education system and provide the training and skills that workers need to be prepared for the jobs of today and tomorrow. To accomplish this task, we must support our colleges and technical schools that can help prepare the next generation of farmers, manufacturers, and innovators.
While there is much more work to be done, we have made some progress. I joined the House in passing the National Apprenticeship Act in the 117th Congress, which would create nearly 1 million apprenticeship opportunities and broaden access to paid, on-the-job training. I will continue supporting this bill to get it signed into law.
COVID-19 has created additional challenges for workers and our economy by exacerbating existing problems. That's why I led an effort in the House to provide more resources to businesses so they can keep workers on payroll and connected to their health benefits. This proposal was incorporated into congressional relief efforts and signed into law in December 2020. As we transition from relief to recovery, I'm also prioritizing new green infrastructure investments that will get people back to work, reignite our economy, and build the infrastructure of the next half-century and beyond.
See also information on Jobs and resources for Businesses