Veterans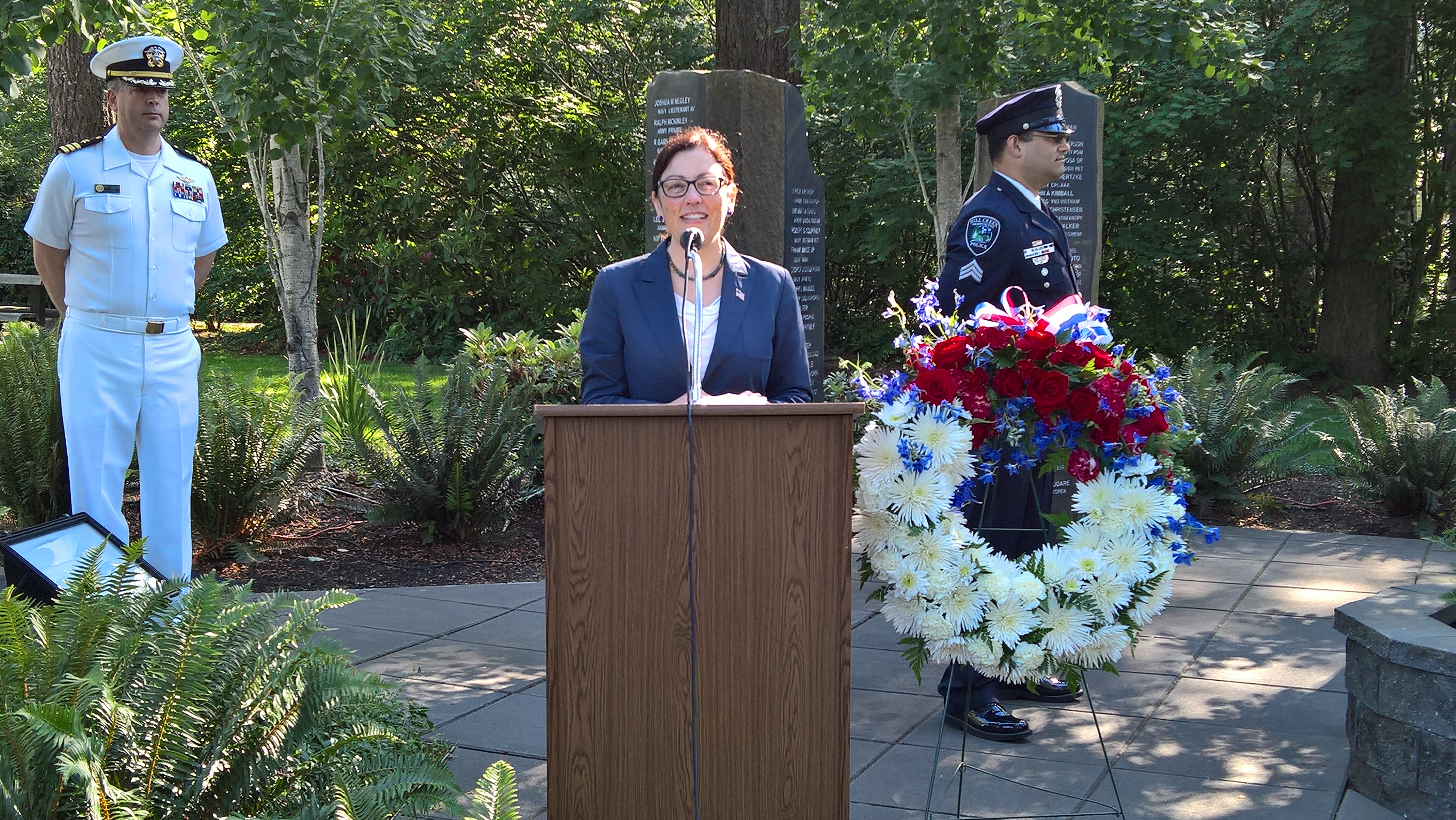 As a nation, we have an obligation to care for those who have risked their lives and made painful sacrifices for our families and our freedoms. I am committed to working with my colleagues in Congress to ensure all our veterans are receiving the support and benefits they deserve and have earned. That's why I've created a Veterans Advisory Board made up of local veterans to advise me on ways the federal government can better serve veterans.
One of our top priorities must be providing veterans with the best possible medical care. Like many Americans, I was appalled by revelations in 2014 that Department of Veterans Affairs (VA) officials manipulated records at healthcare facilities across the country to conceal or falsify long wait times. That's why, during a previous session of Congress, I supported the passage of the Veterans Access, Choice and Accountability Act, which allows veterans facing long wait times or geographic barriers to VA care to obtain medical services through non-VA providers. That legislation also began to address long-term capacity issues by authorizing the VA to hire more providers and lease new facilities, and increased accountability by authorizing the VA Secretary to fire or demote any senior official for poor performance. However, our work is far from finished. I will continue fighting to ensure all our veterans have timely access to high-quality care.
I also believe we need to promote greater access to educational opportunities and job-training programs for unemployed veterans and servicemembers transitioning back into civilian life. Across all age groups, more than 450,000 unemployed veterans are currently struggling to find work. This is unacceptable. To help veterans find long-term, good-paying jobs, I have introduced the Manufacturing Jobs for Veterans Act to accelerate skills training for veterans in manufacturing career pathways and to encourage manufacturers to recruit, hire and train our heroes. I am also a cosponsor of the Putting Our Veterans Back to Work Act, which would reauthorize and strengthen successful programs such as the Veterans Retraining Assistance Program (VRAP), provide support to veteran-owned small businesses, and create a new online portal for veterans seeking information on federal employment and job-training resources.
Among my other key priorities in Congress are:
Reducing the VA's Disability Claims Backlog. After more than 15 years of war, it is unacceptable that some veterans are being asked to wait hundreds of days for their disability claims to be handled — with thousands more being forced to appeal decisions that were wrongly denied. That's why I joined my colleagues in calling on the VA to eliminate the backlog, and why I voted to increase funding by $20 million for backlog reduction efforts, including the digitization of health and benefits records, staff overtime and centralization of the VA mail system. Most recently, I voted for bipartisan reforms to the appeals process to ensure veterans receive more timely decisions from the VA.

Advancing Equality for LGBT Veterans. More than 1 million veterans who are lesbian, gay, bisexual or transgender (LGBT) have served our nation, and many of these heroes continue to face unique challenges and discriminatory laws that prevent full access to VA benefits and services. That's why I introduced the Voices for Veterans Act to add LGBT veterans to the membership and scope of the VA's Advisory Committee on Minority Veterans, which advises the VA Secretary on the needs of minority veterans with respect to compensation, health care, rehabilitation, outreach and other VA benefits and services.

Ending Veteran Homelessness. While veteran homelessness has dropped nearly 50 percent since 2010, more than 35,000 veterans remain homeless today. To help end veteran homelessness, I have urged the House Appropriations Committee to provide robust funding for the HUD-VASH program, which helps homeless veterans become self-sufficient by combining rental assistance from the Department of Housing and Urban Development (HUD) with case management and support services from the VA. We must continue to support this life-saving program as more of our servicemembers return home.

Expanding Access to Care for Victims of Military Sexual Trauma. I am deeply concerned that the VA is denying access to care for too many victims of military sexual trauma (MST) due to ongoing difficulties with the reporting and documentation of sexual assault in the military. I fought to expand access to mental health services and other necessary care for victims of MST by cosponsoring the Ruth Moore Act, which passed the House in 2015, and I have repeatedly called on the VA to reduce unfair evidentiary barriers placed on MST survivors in filing disability claims. I will keep fighting to improve the lives of the thousands of veterans who have suffered from sexual assault in the military.