National Security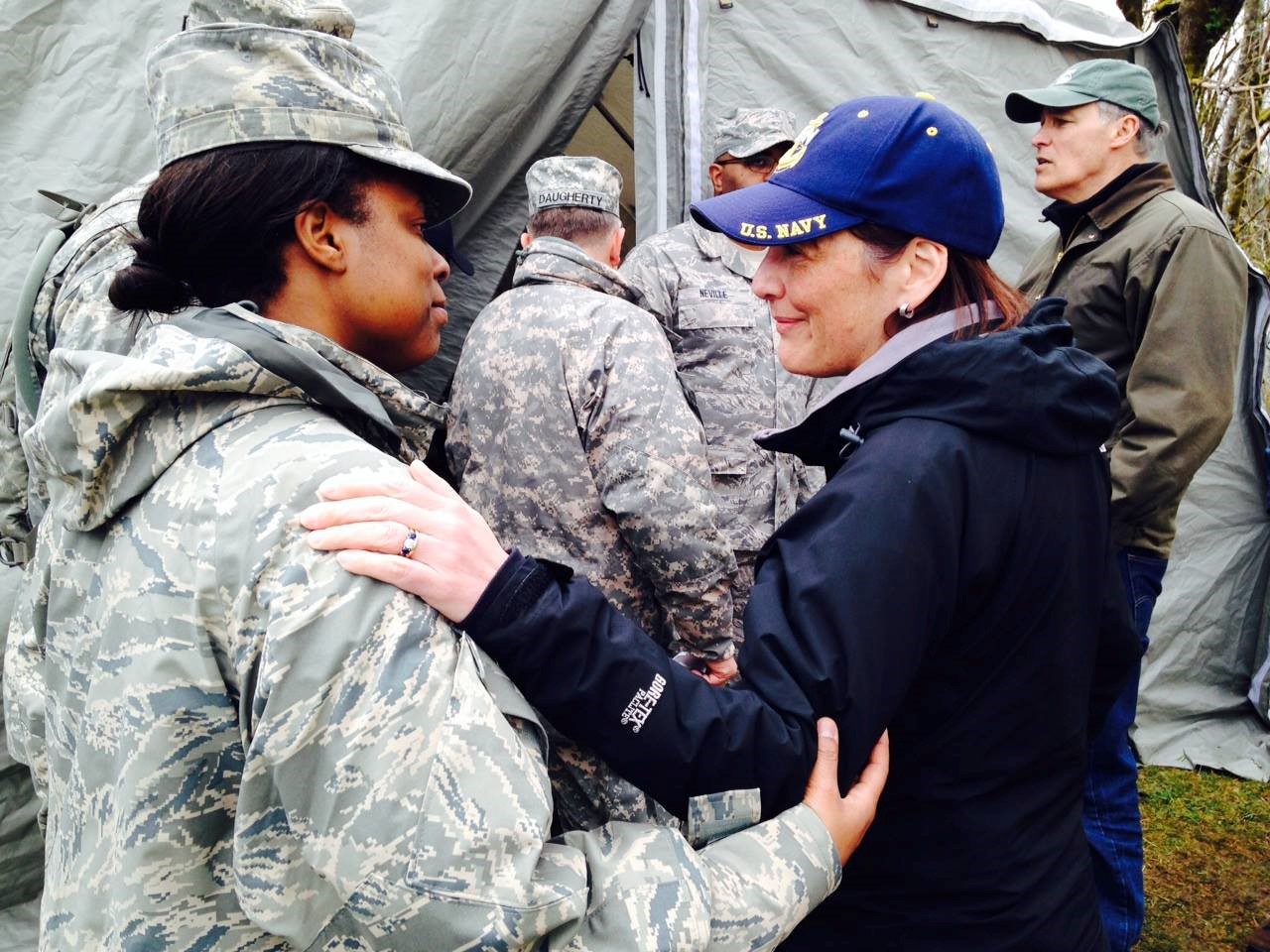 Keeping Americans safe from the threats posed by terrorism and our foreign adversaries must always be our number one national security priority. In today's challenging security environment, we need to ensure we are developing smart responses to emerging threats, and as a member of Congress, I am working hard to ensure that our nation remains vigilant against all dangers facing our communities at home and our men and women in uniform serving abroad.
Our nation's safety starts with providing all military personnel and their families with the quality care and financial support they deserve. That's why during the last session of Congress, I worked across the aisle to pass legislation safeguarding health coverage for National Guard members during natural disasters, as well as an amendment helping military spouses find new employment when servicemembers are relocated to support our national security. We cannot meet our homeland security challenges by chipping away at the benefits promised to the brave men and women who risk their lives to serve our nation. Significantly reducing the hard-earned benefits of our servicemembers and retirees today will only hurt military retention and readiness in the long run.
Ensuring our nation is equipped to combat threats also means providing adequate resources to essential national security programs that reflect the dangers we face today. For example, widespread cyberattacks make it clear we need to prioritize programs and systems aimed at shoring up our cybersecurity and combating threats emanating from state and non-state actors. The long-term security of our nation — including the safety of our power grid, U.S. businesses and communities across the country — depends on ensuring we have the tools and preparation to counter these 21st century threats. In the aftermath of the 2016 election, it's also clear these efforts must include protecting the integrity of our democratic processes.
While we need to sustain funding for programs that are critical to our national security, in these tough economic times, all agencies need to be examining their budgets for savings — including the Department of Defense. As Congress continues to tackle challenging fiscal decisions, I will keep fighting to increase efficiencies and reduce waste to ensure unnecessary defense spending never comes at the expense of funding for domestic programs that serve as lifelines for millions of middle-class families.
In addition to supporting our military, I strongly believe American foreign policy must address the challenges of global health, poverty and international development. Aiding the world's most vulnerable populations is not only our moral obligation, but also a vital investment in addressing and preventing future crises abroad from threatening our own security and prosperity. America currently spends less than 1 percent of its federal budget on foreign aid, but these relatively modest investments we make in promoting health education, providing humanitarian assistance and partnering with less developed countries advance our national security interests abroad, and have a direct impact on our safety at home.