eNewsletters
Caregivers are the very definition of essential
The pandemic has required us all to make difficult sacrifices to protect our communities. This is especially true for our essential home care workers, who have been a lifeline to our loved ones during this crisis, helping them eat, bathe, take their medications, and go about their lives.
Last week, I met with three SEIU 775 caregivers working in Washington, who shared their stories, successes, and struggles with me. We discussed the challenges that the pandemic has imposed on caring for people at home and the ways we can better support our caregivers moving forward. Watch part of our conversation below: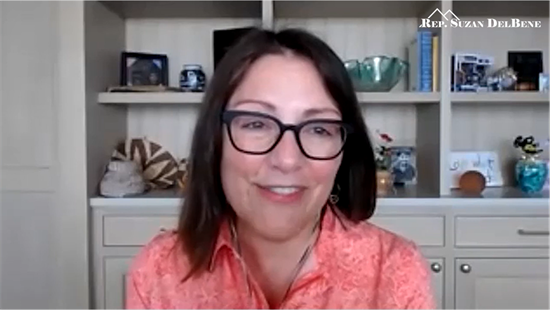 We had a caregiving crisis long before COVID-19. 1 in 6 caregivers live in poverty and the average wage of home care workers puts them among the lowest paid in the country. Caregivers are disproportionately women and predominantly women of color. We have not done enough to ensure these workers who care for our loved ones have good pay and benefits, training opportunities, and the right to join a union if they choose.
As workers begin to return to the office, they need to know that their children, parents, and loved ones are safe and well taken care of. That's why I'll continue to fight for President Biden's American Jobs Plan and American Families Plan, which together would provide $400 billion to help families afford quality care for their loved ones while creating good-paying caregiving jobs, provide all workers with paid family and medical leave, and make child care more affordable.
As always, I am here to help you. If you need assistance at this difficult time, please don't hesitate to leave a message with my Kirkland office at (425) 485-0085. For more updates on what I'm doing for WA-01, you can follow me on social media at the links above.
Stay safe and stay healthy,
Suzan