Agriculture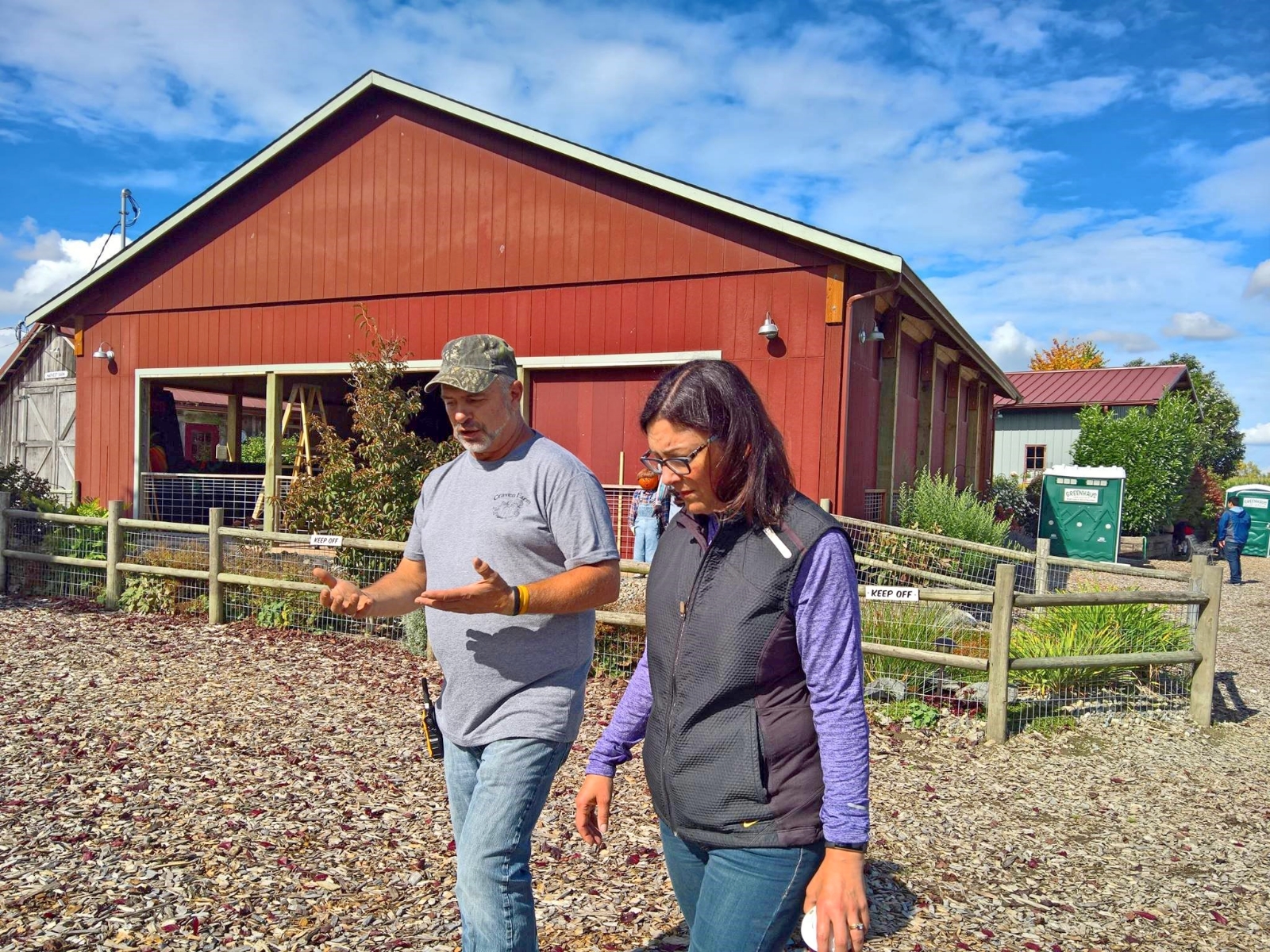 Washington's 1st Congressional District has a thriving agriculture industry that plays a key role in our local economy. Our district has some of the most fertile agricultural land in the Pacific Northwest and more than 3,000 farms that grow a large variety of fruits, vegetables, and seeds. We are also home to a number of dairy farms.
As a former member of the House Committee on Agriculture and the former Ranking Member of the Subcommittee on Biotechnology, Horticulture and Research, I am a tireless advocate for our local farmers and food producers. I will fight for programs that support specialty and organic crops, cutting edge research, the conservation of our forests, trade, and job-creating investments that ensure we have a vibrant local agricultural industry in western Washington. I currently serve on the Ways and Means Committee, which has jurisdiction over tax policy and trade, two critical areas that support the agriculture economy.
In 2019, I helped pass the United-States-Mexico-Canada Agreement (USMCA), which provides a stable open marketplace for farmers and businesses across the country and in our region. The agreement both eliminates a rule in British Columbia that requires imported wines to be placed in a separate part of grocery stores and helps dairy farmers in our region export products to Canada. During the 116th Congress, I also underscored the need for further agricultural research through a bipartisan letter.
As a co-chair of the bipartisan Congressional Dairy Caucus, I will continue fighting for market opportunities and economic security for our local dairy producers across the state. During the COVID-19 pandemic, the agricultural industry has been hit hard. That is why I joined the Congressional Dairy Caucus in calling on the USDA to provide more robust support to farmers and food producers affected financially by this crisis.
I have also been a strong advocate for the our timber towns, which had seen major job losses across our region in recent years. Key provisions in my Timber Innovation Act were passed in the 2019 Farm Bill, supporting the growth of innovative green building materials (like cross laminated timber) within the industry through investment and research. Innovation, job growth, and sustainable agricultural practices can propel the nation forward as a leader in sustainable agriculture.
Farmers and agriculture producers look to Congress to create sound food policy, and they deserve the clarity that will enable them to plan for the future. I will continue fighting to ensure that our local farmers and food producers have a strong voice in Congress.